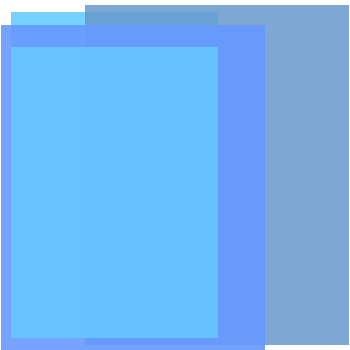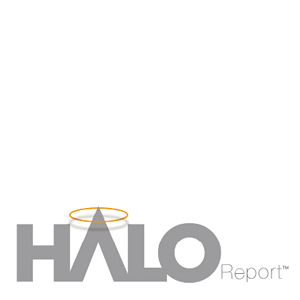 Research / Reports
2021 ARI HALO Report
OVERVIEW
2021 was another history making year for angels and the broader innovation ecosystem in which angels' investments in winning companies ultimately mature. It was a phenomenal year for exits, fueling a contagious enthusiasm.
Many angel groups and individual angels saw their first exits after many years — the often-promised quick hit mantra espoused by ever optimistic entrepreneurs, "we'll exit in 3-5 years" was beginning to look like an understatement by 50% or more. But after the long pandemic-induced winter of 2020, investment was flowing into the US market across all regions by end of Q1 2021. Zoom and other web enabled video meeting technologies were the catalysts stimulating more investment, without the physical and logistical friction of in-person meetings.
Investors saw their companies exit — more IPOs occurred than ever in recorded history. That euphoria in turn spurred more investment. According to Statista Research Services, there were 951 IPOs in 2021 — almost twice the number of 1999 at 486. And SPAC vehicles enabled more exits for smaller companies as they were rolled into these vehicles for exit purposes. Although analysts cautioned that this "bull run" would not last forever, investors were still willing to pay more for deals, with the market roiling. Many investors with fresh exited capital eagerly rolled their gains into another Qualified Small Business investment for tax advantages.
California continued to have the highest valuations in the country, attracting money to its expensive deals from both outside the region and outside the US, while the South East continued its aggressive growth trajectory, with investment in what looked like bargains from one coast to the other.
With respect to capital availability, 2021 was record breaking. The ecosystem saw more angel deployed capital than ever in Seed and Series A deals. The pandemic moderated prices for new investments in 2020, but this effect vanished by the end of Q1 2021. SAFEs with only a cap were offered and purchased (no discount); for the first time a number of SEC filings sought approval to raise "unlimited" rounds. This obviously hurts investors when likely dilution can-t be calculated. But again, the entrepreneurs were back in the driver-s seat, and with data and science behind so much new and exciting innovation – angels were back in a candy store of places to invest.
Everything from new materials for delivering drugs without refrigeration, to drones, to psychedelics, to real meat manufactured (not killed), to high end designer fabrics from recycled plastic, to cyber security and entirely new "chip" industries burgeoning in the US.
And we saw NFTs and cryptocurrencies rise (and now fall). And Web 3.0 and "Deep Networks" generating a new level of piqued interest in pure tech infrastructure. Investment spread quickly from pragmatic applications — tele-medicine and tele-education, grocery delivery and enhanced ecommerce at every turn, back to deeper innovations for broader application.
2021 was expressed with more freedom to innovate again, with ample capital flowing to those with bold ideas and plans.
Our Key Findings
Investors in our study put $4.8B to work in rounds set to receive $6.4B — a 29% increase over 2020, and 50% increase over 2019! A record year.
California fell slightly as a % of total companies funded, yielding to growth in the South East Region – yet again.
Female CEOs are simply losing ground - both as a % of total invested dollars and % of transactions, or participation rate. We found a disturbing decrease year over year for past 3 years. This after an improvement in 2020 on a number of metrics giving us hope for continued improvement.
Ethnic CEOs overall are increasing their participation rate and % of total dollars invested in the same 3 years; Female Ethnic CEOs % are decreasing both in dollars and participation rate.
While gender presents a larger equity gap to overcome than ethnicity in aggregate, there are also significant disparities between ethnic groups that we now have the data to appreciate.
For the first time, we saw Information Technology as a category on par with Consumer Products and Services in sheer volume of companies transacting for capital.
We found more Super Angels this year than in 2020 but found their 50% discount did not hold into 2021. In fact, they paid a premium in some cases, and put more money to work to capture their favorite deals.
We again saw more angels investing in new deals, and staying in region as a % of their total investments; yet in 2021 each region in the US had deals that attracted money from not only other regions in the country, but from outside the US as well – without exception. 2021 was a year of hyper recovery, which should put 2022 in better perspective.
2021 was a year of hyper recovery. We may want to remember this as we buckle down in 2022 for another period of belt tightening, calling for highly focused strategic investment choices.
About the HALO Report
The HALO Report provides analysis and trends on the US angel community. Angels, and angel groups, invest alone, together and with many other types of investors. The HALO Report data focuses on early stage investments primarily Seed Stage and those Series A deals that include significant angel participation.
ABOUT THE ANGEL RESOURCE INSTITUTE
The Angel Resource Institute (ARI) is a charitable organization devoted to increasing the effectiveness and availability of financial and mentor capital to entrepreneurs. The organization provides education, training, and information on best practices related to the earliest stages of angel investing and new venture development. Through its core competencies of research, data collection and analysis, ARI develops educational workshops, white papers, and toolkits for angel investors, entrepreneurs, and the entire startup community. The founders of the Angel Resource Institute include leading angel investors and entrepreneurs in collaboration with the Ewing Marion Kauffman Foundation.