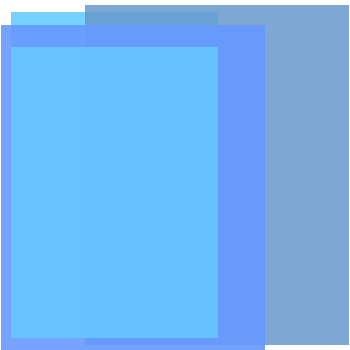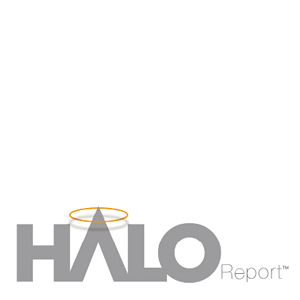 Research / Reports
2012 Annual Halo Report
Good News for Startups: Angel Investment Remains Stable
April 17, 2013: In collaboration with Silicon Valley Bank (SVB) and CB Insights, Angel Resource Institute released the 2012 Halo Report today, a national survey of angel group investment activity, as the Angel Capital Association gears up for its biggest event of the year in San Francisco this week.
The report shows angel investing for the year was stable with prior years. Pre money valuations for early-stage companies remained steady at $2.5M and round sizes were relatively consistent. The sectors and geographies getting funding are shifting, however, most notably with mobile and telecom companies gaining share of angel investment deals and dollars, while healthcare companies are losing share of angel investments. Companies in the Northwest and the Southwest US are gaining ground on the number of deals and total investments they receive over companies in California and New England.
"Angel investors continue to play an important role in funding startups," said Rob Wiltbank, Vice Chairman of Research, Angel Resource Institute. "The steady valuation, growth in investment size, and wide geographic activity among angel investors is more evidence that angels are a reliable and a critical part of growing the next generation of great new companies in this country."
Wiltbank will present the 2012 Halo Report during the 2013 Angel Capital Association Summit, taking place April 17-19 in San Francisco. The Summit, with the theme, "Navigating Change for Angel Success," is the largest worldwide gathering of angel investors and will host 600 attendees from 27 countries, 38 states and five Canadian provinces.
One new company in the mobile sector benefitting from angel investment is GlobeSherpa, based in Portland, Oregon. "We are entirely angel funded," said Nat Parker, CEO of GlobeSherpa, a mobile ticketing software company. "We are disrupting legacy payment systems and ticket machines with extremely convenient mobile tickets that consumers can purchase and use with their smart phones. In the process we're helping transit systems save millions of dollars and we are able to do this on the backs of our angel investors who put their trust in us."
Halo Report 2012 Highlights:
Round Sizes
Median angel round sizes hit a five quarter high at $690K in Q4 2012 for the second quarter in a row, and ended the year at $600K, down from $625K in 2011 and up from $500K in 2010. When angel groups co-invest with other types of investors, the median round size is higher at $1.5M.
Valuations
Pre-money valuations in early stage companies remain steady at $2.5M for both 2012 and 2011.
Sectors
Mobile and telecom companies gained share of angel investment deals and dollars in 2012, responsible for 13% of all investment deals and receiving 14% of angel group dollars, which was more than doubled its share in 2011. Internet and healthcare companies still receive more than half of angel group investments, although healthcare investments dropped significantly from 35% share in 2011 to 27% in 2012.
Startups
Sixty three percent of companies that received angel group investment had revenue and 44% were follow-on rounds, as opposed to new investments.
Geography
Companies in the Northwest and Southwest regions of the US grew their share of both angel deals and dollars over 2011. California and New England continue to see the majority of deals and investments, yet 69% of angel investment deals are done outside those regions. Share of investments in California companies dropped from 31% in 2011 to 23% in 2012. Investments in New York remained flat.
The Halo Report includes aggregate analysis of investment activity by angels and angel groups and highlights trends in round sizes, location and industry preferences. The data is collected via survey and aggregation of public data using CB Insights innovative data analyses. The 2012 Halo Report data is based on 783 deals totaling $1.1 billion dollars invested. The transaction details are available in the CB Insights subscription database for users to review and analyze themselves. Academics may also access some of the data through ARI.
ABOUT THE ANGEL RESOURCE INSTITUTE
The Angel Resource Institute (ARI) is a charitable organization devoted to increasing the effectiveness and availability of financial and mentor capital to entrepreneurs. The organization provides education, training, and information on best practices related to the earliest stages of angel investing and new venture development. Through its core competencies of research, data collection and analysis, ARI develops educational workshops, white papers, and toolkits for angel investors, entrepreneurs, and the entire startup community. The founders of the Angel Resource Institute include leading angel investors and entrepreneurs in collaboration with the Ewing Marion Kauffman Foundation.